Silvestre Herrera
Developer, designer, problem solver, and, above all, fast learner.
Toolbox
Experience
Senior Software Developer @ Bidali Inc.
Since Aug 2018
At Bidali we're re-imagining commerce. Our platform allows people to transact on global scale in a more open, secure, and efficient way.
We're building real-time APIs to interact with multiple blockchains in a seamless way.
At Bidali I'm in charge of designing & building user interfaces, real-time APIs in JavaScript keeping a high test coverage rate and database migrations.
Fullstack Developer @ Bullish Ventures
May 2017 — Aug 2018
At Bullish we develop MVPs for startups, Fortune 100s, and everyone in between. The tech stack varies from client to client, but it mostly stays in the Javascript ecosystem: FeathersJS-powered real-time APIs in the back, and React + React Native on the front.
As a software engineer at Bullish I not only make applications work, but because of my design background I also make them look and behave in a delightful way.
Lead Frontend Developer & UI Designer @ The Fan Machine
June 2011 — May 2017
I was in charge of designing and building user interfaces throughout the company's products using AngularJS (1.x) and Sass mainly.
I also built dozens of Facebook applications designed to increase a brand's social presence and engage their followers for big clients like Grupo Clarín from Argentina and Banamex from Mexico.
User Interface Designer for Mobile Devices @ Badoo
July 2010 — November 2010
I designed the user interface for Badoo's Android app while working with a UK based agency as a freelancer. I also took other minor projects with the same agency that mostly involved web design.
Iconography Designer @ Brilliant UK
September 2006 — July 2008
Brilliant UK is a London-based web design agency specialising in eCommerce and Content Management Systems.
They hired me to create a set of icons for Canonical's Launchpad, which is a Project Management platform by the same company behind Ubuntu Linux.
Iconography Designer @ Fabric Labs
June 2006 — April 2008
Fabric Labs is a Los Angeles based agency that develops software, incubates companies, and generates and analyzes big data.
Back in 2006 Fabric hired me to create icons for several of their ongoing projects. I used open source tools, like Inkscape and Gimp, to achieve all the goals requested by Fabric Labs.
Education
Visual Communication & Design 2004 — 2010
Universidad Católica de La Plata
While attending UCALP, I studied visual communication, gestalt psychology, color theory, and typography.
The career's main focus is print design, so I also learnt about the different print systems, ink types, and paper. Luckily for me, I always have had an interest in user interfaces and computer programming which led me to focus on my professional career as full-stack developer.
Communication, Arts & Design 1997 — 2001
Escuela de Bellas Artes
My highschool education had a strong base in fine arts and music. While attending Escuela de Bellas Artes I specialized in the musical branch but I also took design and marketing classes.
I graduated in 2001 and received my Communication, Arts & Design diploma.
Recommendations
We've worked with Silvestre several times and we've always been very happy with his work. Great communication. Excellent skills.
— Erlend Wilhelmsen, Fabric Labs
We hired Silvestre to create application icons and splash screen artwork for PrometheanFX. He also designed and built the DAM Entertainment website. Silvestre worked hard, was open to feedback, and had an extremely fast turn-around.

I was so impressed with his work ethic and the quality of his work that I have referred him to other companies which have also hired him, such as Last Legion Games. I highly endorse Silvestre for icon, graphic design, and website work.
— Dustin McCartney, DAM Entertainment
I hired Silvestre to do the graphic icons for Echo Chamber, a data mining application for games from Jenkins Software.

Given a Word document describing the icons I needed, Silvestre quickly and professionally responded, providing a preliminary set of icons in a short-time frame at an affordable cost. Once I approved the preliminary icons, Silvestre made customized versions for different icon sizes. I was pleased with this extra effort, which I did not originally expect.

He was responsive to my feedback, and offered to fix/redo icons as needed at no extra charge.

I like contractors that I can assign work to and not have to spend a lot of time managing or explaining small details. Silvestre fit that bill and did a good job in a short time at a good cost.
— Kevin Jenkins, Jenkins Software
Silvestre has a tremendous ability to produce simple, communicative and esthetically pleasing icons even with an aggressive timeframe. Logo concepts he has produced for me have been diverse and again, rich in messaging while appealing to the eye. I'd have no hesitation in working with him over and over again, nor recommending his work to others.
— Mike Bowie, Buzmo Solutions
Awards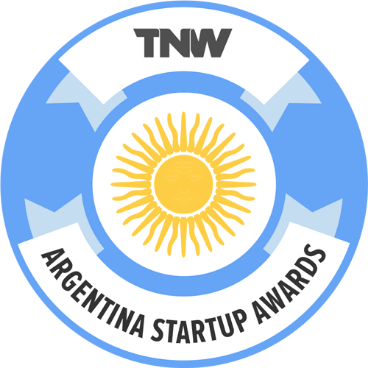 The Next Web awarded The Fan Machine "Best Design" during their LatAm Startup Awards.
I was responsible for The Fan Machine's design and frontend code at the time.